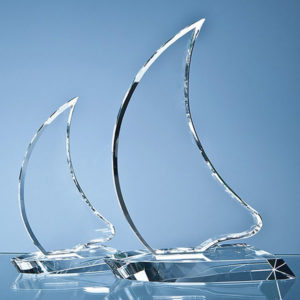 The ABBRA Annual Awards for 2017 will be presented during the opening reception of our Annual Meeting & Symposium on January 24th, 2017 in Fort Lauderdale, FL, and we need your help. Please take a moment to nominate your fellow members and colleagues for the ABBRA awards, by completing the nominations form: AWARDS and emailing it to [email protected]  by December 15th, 2016.
Dennis Snow President's Award.
Awarded to the individual or company for outstanding contribution to the Boatyard and Repair Industry.
Excellence in Safety and Environmental Practices.
Awarded to the boatyard or service facility that has made significant strides in creating a clean, safe and healthy facility for workers and customers.
Boatbuilder of the Year.
Awarded to a boatbuilding facility that through it's commitment to innovation, sound engineering, quality workmanship, teamwork and professional project management, has built a vessel that has been successfully launched and whose process and product has made a lasting contribution to the recreational marine industry.
Commitment to Training.
Awarded to the service or repair facility that has demonstrated a significant commitment to training and professional development for themselves and their employees.
Boatyard of the Year.
ABBRA's Boatyard of the Year award is given to the service or repair facility that demonstrates excellence in all facets of their company through commitment to customer service, quality workmanship, best business practices, industry standards, professionalism, workforce development, and positive vendor relations.
Excellence in Customer Care.
ABBRA's newest award, recognizes the boat yard or repair facility that has built a successful business by consistently focusing on customer satisfaction.
WHO WON IN 2016?
The Dennis Snow President's Award was presented to Michael Keyworth for his significant and lasting contribution to the boatyard industry.  He has promoted and supported environmental awareness and stewardship in the boatyard industry for many years, including working with Sea Grant on a modeling program that will help marinas and other coastal businesses adapt their facilities for potential sea-level rise. Keyworth has been a leader on the legislative front in Rhode Island regarding matters that affect the industry, and he has been a champion of workforce development and technical training, helping to develop industry recognized technical training programs. Michael Keyworth joins a distinguished group of industry leaders who have received this award.
Boatbuilder of the Year was presented to Hodgdon Yachts.  Having started in 1816, Hodgdon is America's oldest boat builder. Hodgdon has innovated and adapted with changing technology and changing times, developing a loyal workforce of skilled laborers who have evolved from wooden frame and board boats to advanced designs in advanced composite materials. In 2015, Comanche, a boat built by Hodgdon Yachts, finished first in the Sydney Hobart Yacht Race. It was the first time since 1998 that an American vessel won line honors in that prestigious Race.
Boatyard of the Year was is presented to Hodgdon Yacht Services.  Hodgdon Yacht Services and the integration of Boothbay Region Boatyard and Wotton's Wharf, into Hodgdon's existing facilities in East Boothbay establish Hodgdon as a significant presence in both service and refit. With the addition of the highly skilled maintenance and repair staff they are poised to attract clientele that demands quality service and refit work. Hodgdon Yacht Services takes pride in personalized service and understands that the key to good customer service is respect.
The Excellence in Customer Care Award was presented to John Williams Boat Company. John Williams Boat Company was founded over 40 years ago as a quality boatbuilding company. When the company added full repair and refit services, they continued to provide the same attention to detail and quality evidenced in their boat building. With just over twenty employees, the Company takes a very personal interest in their customers and boats.